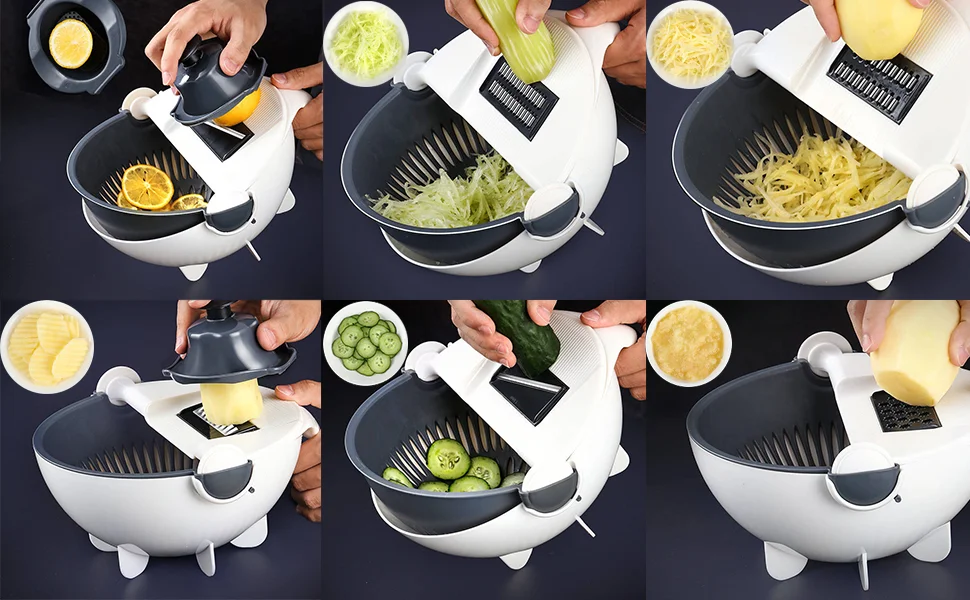 Can be used as Fruit Vegetable Cutter, Vegetable Slicers, Carrot Grater. A perfect way to Cut, Clean and Storage for your Fruits & Vegetables & Food.
Easily to slice the firm vegetables and fruits.It is also a Grater, Vegetable Chopper and Julienne Cutter. Simply helping you make professional looking garnishes, like apple chips, onion rings, potato nests, Lemon slices, vegetable pizza toppings, and more.
Perfect gift choice: If you are looking for a gift for a friend or loved one, If they are professionals or busy parents, then this smart slicer will be a best present for them as it will help them save a lot of time cooking.